Welcome to the Navarre BeachSide Church. Outdoor Services are held every Sunday morning at 9am in the parking lot on Navarre Beach, Florida. View Map Look for the Big Silver Worship Trailer at the north end of the lot. DON'T MISS our Community-Wide EastSunrise Service April 4, 2021 at 6 am!  (9 am service to follow) We will have plenty of chairs already set up, but feel free to bring your own! Those with Covid-19 concerns may enjoy the worship service from the comfort of their own cars! We will have special drive-in parking for those families (Come early please!) BIBLE STUDY/PRAYER MEETINGS – Every Tuesday at 6:30 pm. Share a meal at 6:30 and praise and worship begins at 7:00. Call 850-939-1533 for more details.
Nondenominational Christian Service
COME AS YOU ARE!!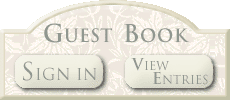 Please sign our guest book and bookmark us!
Tell A Friend About Us!